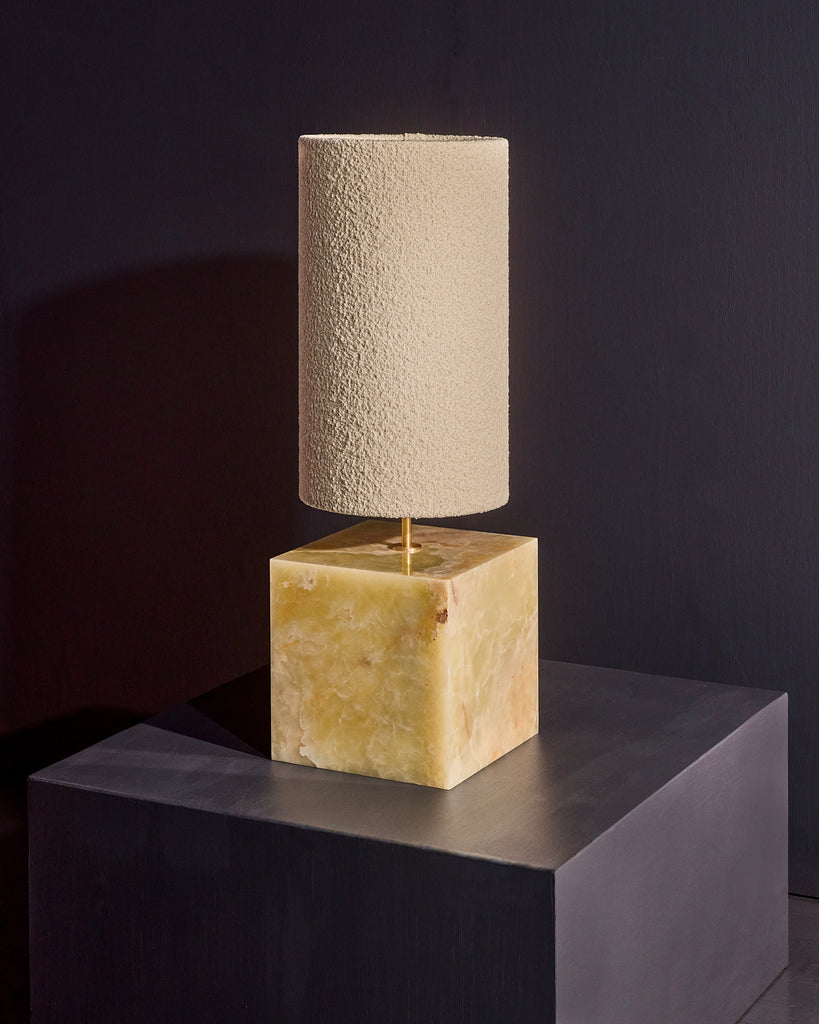 Coexist Table Lamp - Large
Green Onyx Bouclé Edition
STARTING AT $4,950
Description
Details
Dimensions
Lead Time & Delivery
The special edition Coexist Table Lamp serves as a sculptural centerpiece for any room, emitting a soft warm light to draw the viewer into the materials.
Cube Base
Green Onyx
Lamp Shade
Bouclé
Lamp Fixture
Brushed Brass
Standard

10" L x 10" W x 33" H
LEAD TIME
12-16 Weeks. This piece is made to order.
DELIVERY
White Glove Delivery available for domestic and international orders.