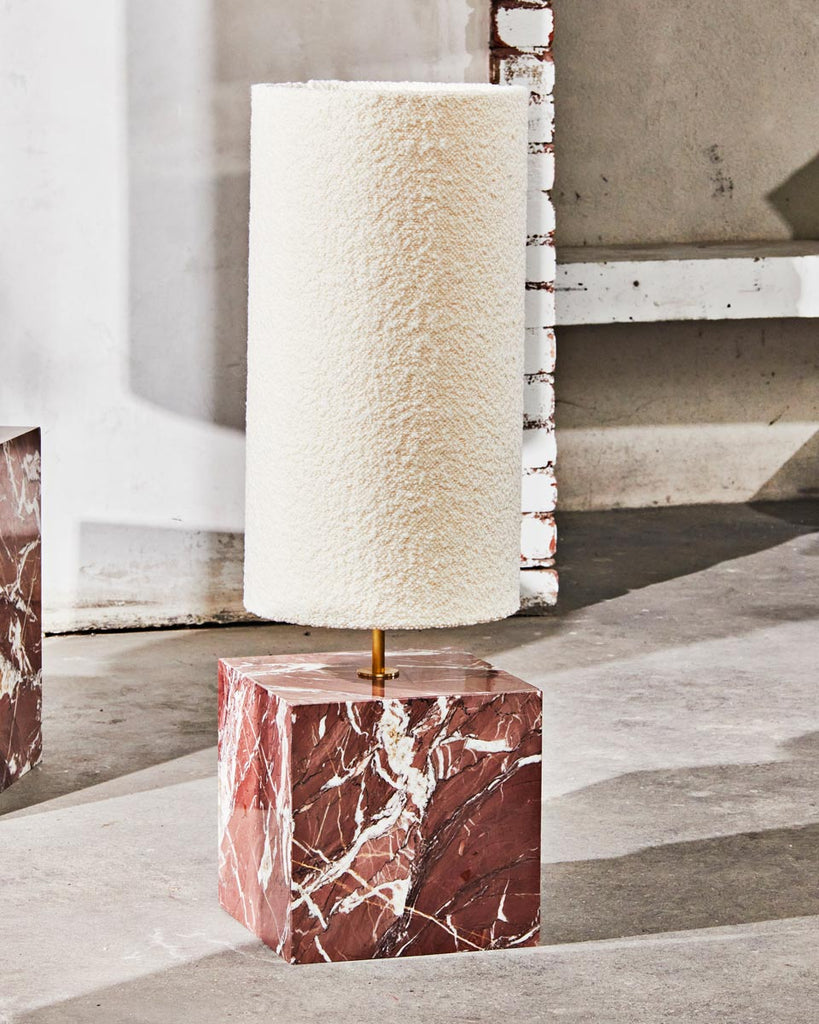 Coexist Table Lamp - Large
Red Jasper Marble Bouclé Edition
STARTING AT $3,850
Coexist Table Lamp - Large
Red Jasper Marble Bouclé Edition
STARTING AT $3,850
Description
Details
Dimensions
Lead Time & Delivery
Coexist Table Lamp - Large
Red Jasper Marble Bouclé Edition
STARTING AT
$3,850
Description
Details
Dimensions
Lead Time & Delivery
The special edition Coexist Floor Lamp serves as a sculptural centerpiece for any room, emitting a soft warm light to draw the viewer into the materials. The cube base is made using marble remnants from varied leftover stone slabs and the lamp shade is made from boucle fabric.
Cube Base
Red Jasper Marble
Lamp Shade
Bouclé
Lamp Fixture
Brushed Brass
Standard

10" L x 10" W x 33" H
LEAD TIME
12-16 Weeks. This piece is made to order.
DELIVERY
White Glove Delivery available for domestic and international orders.