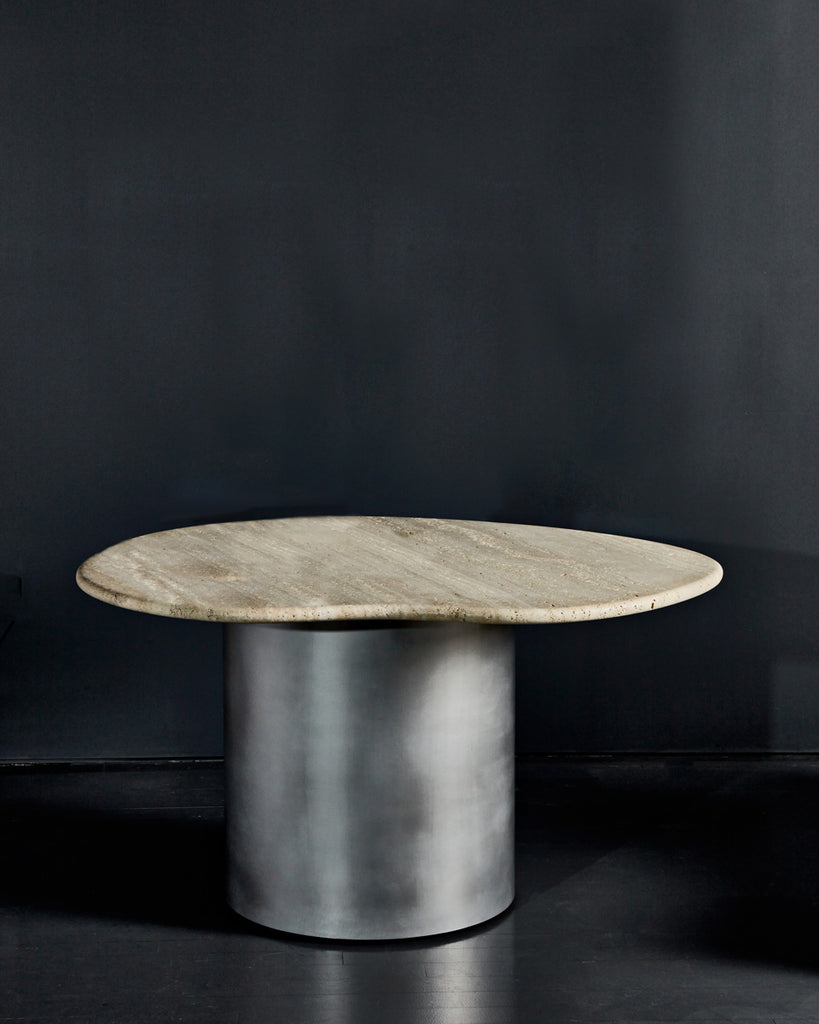 Ena Dining Table
Honed Travertine & Brushed Aluminum
STARTING AT $13,500
Ena Dining Table
Honed Travertine & Brushed Aluminum
STARTING AT $13,500
Description
Details
Dimensions
Lead Time & Delivery
Ena Dining Table
Honed Travertine & Brushed Aluminum
STARTING AT
$13,500
Description
Details
Dimensions
Lead Time & Delivery
The Ena table highlights a stunning organic shaped top, carefully crafted from travertine stone. Artfully paired with a brush-finished and hand-waxed aluminum base, its design is a timeless blend of nature and craftsmanship. Featuring hidden track wheels, this versatile table effortlessly combines style with functionality.
Stone Top
Honed Travertine

Travertine Rosso

Statuary Marble

Grand Antique Marble
Base
Brushed Brass

Blackened Brass

Brushed Aluminum
Standard

42"D × 30"H

Medium

54"D × 30"H

Large

60"D × 30"H
LEAD TIME
8-10 weeks. This piece is made-to-order.
DELIVERY
White Glove Delivery available for domestic and international orders.